Curbside Pick up
Please add this to your cart if you would like a CONTACTLESS TRANSACTION with Curbside Pickup!
Be sure to place Online Ordering Service Fee ($1.50) and Curbside Pick up Fee* ($1.00) in your cart.
Your order will not be processed with out it. 
Please arrive at the Market between 9:30 and 10:30 AM as we do not have refrigeration. (Alternative times can be arranged if absolutely necessary)
Pull your car up to the curb right behind the Market Managers tent (the one with the big yellow SCFM banner)
Toot your horn when you are parked. (or call 516-318-5487 if we don't see you right away)
Open your trunk or hatch. SCFM personnel will place your items into your car. 
*IF YOU ARE COMFORTABLE COMING OVER TO THE MARKET MANAGER'S TENT TO PICK UP YOUR ORDER, YOU DO NOT HAVE TO PAY THIS FEE!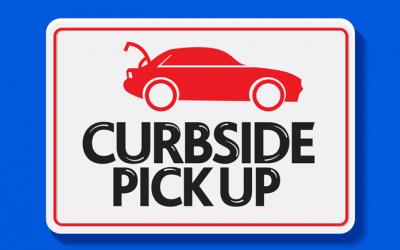 1 acceptance = $1.00 + $0.00 Assembly
Website and Online Farm Store Powered By
Eat From Farms